2021 Jeep Gladiator In Falmouth, Nova Scotia

2021 Jeep Gladiator at Pothier Motors in Falmouth, Nova Scotia
At Pothier Motors Chrysler, we understand the thrill and pride that comes with driving a Jeep.
We are the most preferred Chrysler Jeep dealership for all automotive needs in Nova Scotia and Falmouth. We also serve the surrounding areas, including New Minas, Truro, Dartmouth, and Chester.
Since the early '90s, cargo bed has been missing in all Jeep models. It's the new year's surprise! Check out our 2021 Jeep inventory.
2021 Jeep Gladiator Rubicon
Compared to other leading vehicles, the 2021 Gladiator model is more powerful and versatile. Compared to the SUV counterpart 3500 limit, this new Jeep tows up to 7760 pounds. The mid-size pickup has a longer wheelbase that enhances the ride experience. The Gladiator does not require regular steering inputs like previous models. It is easy to manoeuvre and cruise on the highway without straying. The Jeep comes fitted with a strong V-6 engine and standard stick shift that guarantees your ultimate off-road experience. Its rugged design and removable panels explain its uniqueness and flexibility.
Customizations of The 2021 Jeep Gladiator
One of the primary reasons the Jeep Gladiator is a valuable and legendary car is its raw form availability. Besides, Jeep owners can find aftermarket specifications from our dealership. Jeep is also offering in-house customizing within its factory. The culture surrounding Jeep customizing makes it fun for new owners. First, complete a secure online credit application today for immediate financing pre-approval!
The Jeep Gladiator for sale is also available for a test drive. Contact us to book your test drive today!
Custom Drive and Exterior Options
Jeep custom options include lighting, wheels, paint schemes, custom logos, and running boards. While the 2021 gladiator blends in well with city life, driving in the wild is more fun. The factory focuses on offering the best off-road experience for its customers! The Jeep Gladiator customization options focus on higher ground clearance, bigger tires, and multiple driving modes. However, the options only represent a package.
Jeep customizing culture is about re-creating each piece of the automotive. It takes years!
Do factory Customs Feel Personal?
Customizing Jeep is partly about capability and mainly about individual pride. Owning a Jeep with every piece fitted afresh means a car like no other!
Handpicking the Jeep pieces means no one else has a similar set of parts. Before settling on a Jeep Gladiator for sale, you must compare and evaluate the four trim options.
2021 Jeep Gladiator trim options include Sport, Overland, Mojave, and Rubicon.
Each of the configurations has unique features that fit different customer needs. While the custom option will follow, it is easier to pick a trim close to your dream car.
2021 Jeep Gladiator Interior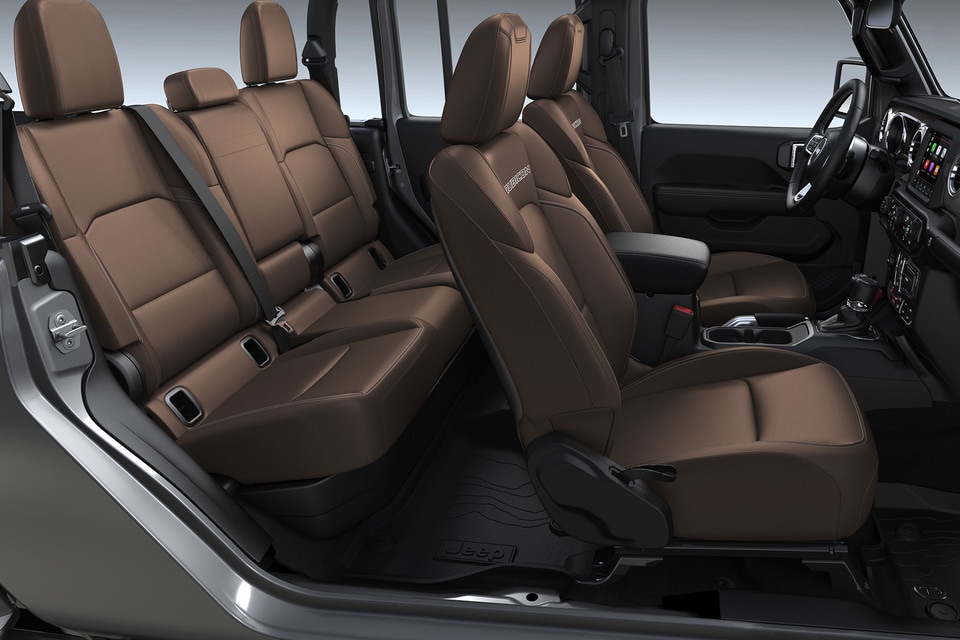 2021 Jeep Gladiator Exterior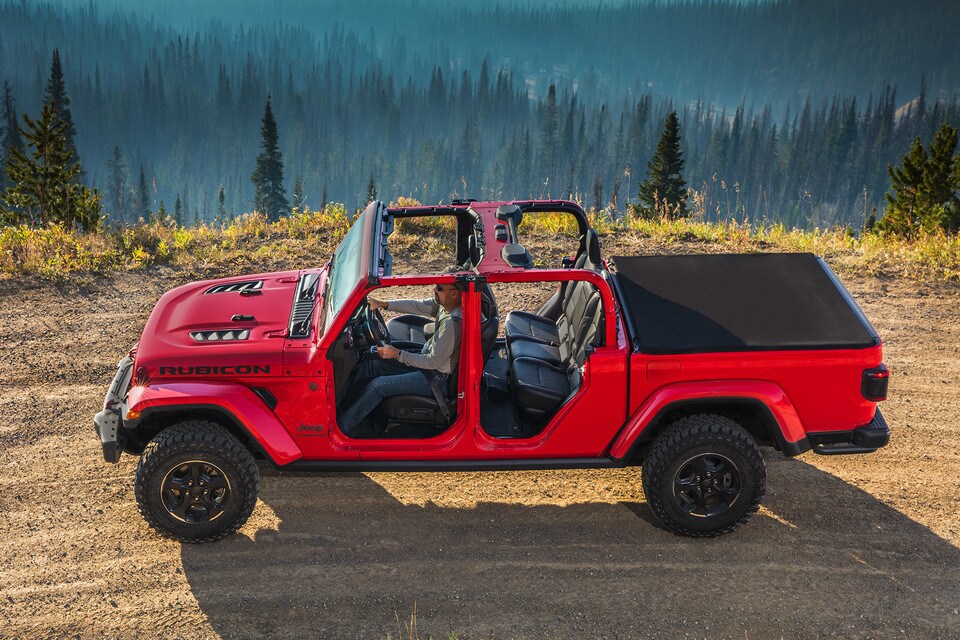 The Exterior of The 2020 Jeep Offers You More Freedom!
You can pop up the Gladiator roof with one hand while driving or remove the panels to enjoy the fresh air. The vehicle's light aluminum doors can be removed for extra fun! The Jeep comes with an all-steel bed and a range of tools to enhance your outdoor experience!
Other interesting exterior features include 17-inch silver aluminum wheels for Sport, 17-inch black steel wheels for Sport S, 18-inch Granite Crystal aluminum wheels for Overland, and 17-inch Black mid-gloss aluminum wheels for Willys Sport.
Frequently Asked Questions
How reliable is the new Jeep Gladiator?
The 2021 Jeep Gladiator comes designed to perform, with excellent off-road performance and custom options that can boost Gladiator's reliability rate. With that, The Gladiator is predicted to be an average reliability rating.
Is the Jeep Gladiator good in snow?
The Jeep Gladiator comes with either 17-inch or 18-inch wheels with deep and narrow threads for smooth snow driving, making the jeep Gladiator exceptional in snow.
Which Jeep Gladiator trim is best to buy?
The 2021 Jeep Gladiator Mojave is one of the best options to consider if you plan to take your vehicle through sand and undulating terrain. The Jeep Gladiator Mojave is an off-road package for the Jeep Pickup buyer.
Contact us today!
Call us today to check out the four Gladiator trims. Each trim has its unique capabilities that match different customer needs. Feel free to complete a secure online credit application today for immediate financing pre-approval.
Jeep Gladiator Inventory In Falmouth, Nova Scotia