2021 Jeep Compass in Falmouth, Nova Scotia
2021 Jeep Compass in Falmouth, Nova Scotia
If you are looking for an incredible and powerful machine with efficiency, visit Pothier Motors dealership centre to get the 2021 Jeep Compass. This new model is prettier than other Jeep designs and has an incredible ability to survive 0ff-road, unlike most of its class cars. Our dealership is located in Falmouth, Nova Scotia, Halifax, Truro, and the surrounding areas. Not only will you get a great deal on your car of choice. However, you will also get service through our service center.
Standard Safety Features
When looking at the safety features embedded in the 2021 Jeep Compass, you will be impressed at the bold steps taken to ensure your safety and avoid vehicle damage. The Jeep Compass was impressive when conducting a crash test to determine its ability to withstand obstacles. Furthermore, it comes embedded with Jeep's latest driver-assistance technology. The safety features immensely help when undergoing a crisis or an emergency when driving.
Some of the key safety features include:
Automated emergency braking - The Compass has emergency braking systems that can quickly shift when engaged. That split second is essential, and the Compass model thrives on making sure that you travel safely under any circumstance.
Adaptive cruise control - You will also find that the Compass has adaptive cruise control that insightfully adapts to your driving model and helps smoothen any missteps that might occur while driving.
Lane-keeping assistant - The lane-keeping assistant is part of the driver-assistance technology embedded in the Jeep. Helping you keep track of your navigation by monitoring the road with your vehicle's GPS navigation system.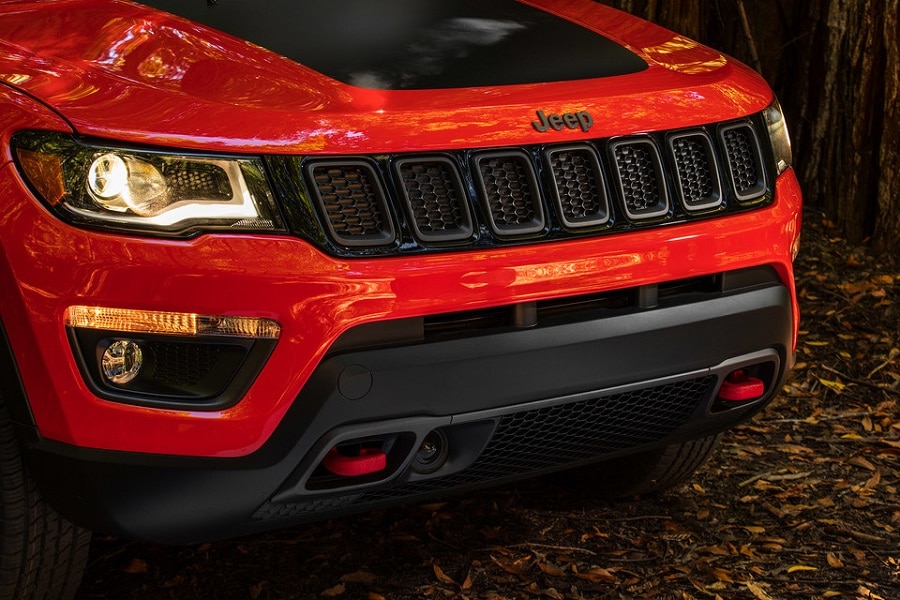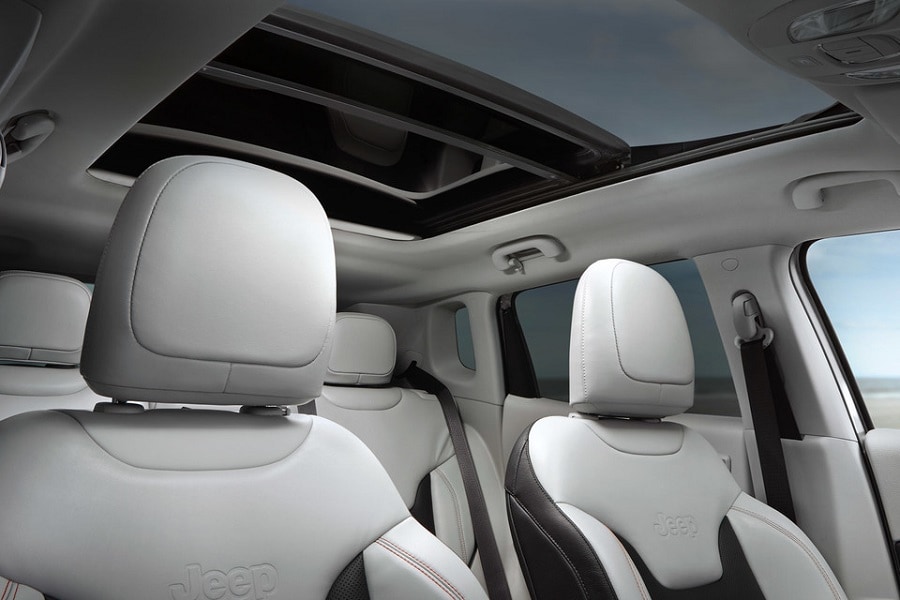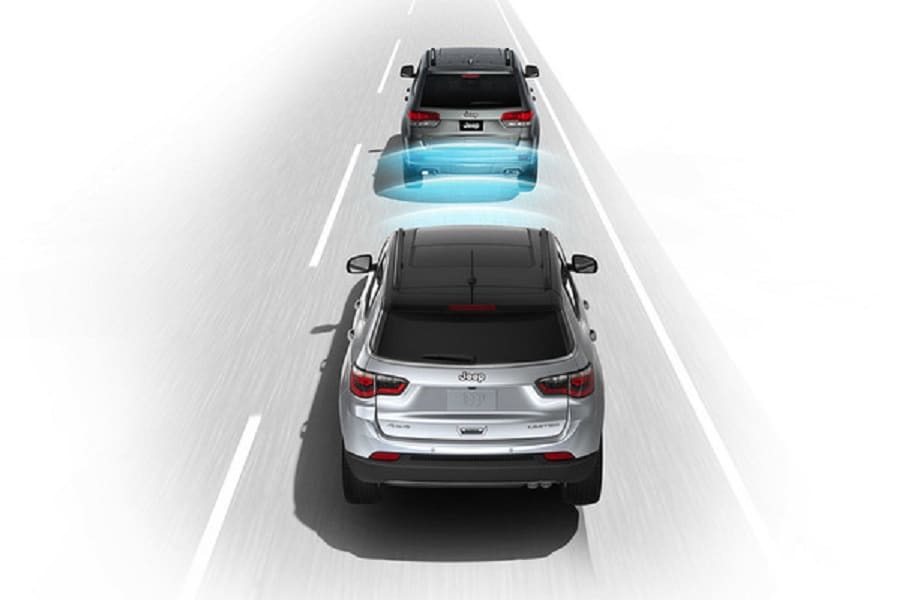 Jeep Compass Features
The 2021 Jeep Compass' interior is very comfortable and functional. It has more than enough room for adult passengers such that you will have a comfortable drive. You will find that the vehicle model has average heightened back seats such that the ground fully supports your legs. Furthermore, the back seats can also be folded to add more room for luggage space. The 2021 Jeep Compass interior is very comfortable, complementing the sleek and agile exterior view of the vehicle model.
Engine Performance & Fuel Economy
The Jeep Compass has more than adequate performance when compared to other Jeep inventory of this type. For starters, the Jeep has a four-cylinder engine with a six-speed automatic transmission for all wheels. It has an optional nine-speed automatic transmission. The Compass can be used in various terrains, snow, sand and mud, owing to the incredible automatic setting that allows the torque to be redirected to any wheel as it sees fit. This feature acts to improve the wheel traction while minimizing the counteracting wheel slip. You will find that the Compass is very agile and comfortable when driving. Even on tight turns, the car stays firmly planted on the ground creating smooth turns.
Compared to other vehicle models of its type, including those only available with a front-wheel drive, the Compass has efficient fuel consumption. Even with the front-wheel drive, the gap in fuel economy is still admirably small. While the Compass with front-wheel drive has a 12km/L for highways, the alternate has a consumption of 13km/L for highways.
Call to action
Contact Us Today!
There has never been a better time than this to get your excellent Jeep Compass. You will find that this is the best deal you can get for an all-round, high-performance vehicle like the new and improved 2021 Jeep Compass. If you think of buying the car, we offer a fantastic test drive experience to get you acquainted with your most prized possession. To get the improved model, visit our offices in Falmouth and get to check out our fantastic collection and finance options. You can also contact us via our website and book an appointment any day from Monday to Saturday.