Pothier Performance is a division of Pothier Motors that specializes in customizing and accessorizing vehicles! Pothier Motors has exclusive access to thousands of suppliers, both aftermarket and Mopar. Whether your looking for lift kits, lowering kits, performance accessories, or options that yield utility, we have the skills and knowledge to make it work for you. Are you looking at a new or pre-owned vehicle? Pothier Motors can even finance and install your up-fit for you, meaning style has never been this easy.

Some Vehicles Customized By Pothier Performance:
Wesley Peeples in his 2011 Jeep Wrangler. Nice Rims and Tires!
Performance Parts At Pothier Motors
Pothier Motors is the preferred dealership in Falmouth, Nova Scotia, serving the surrounding areas of Truro, Chester, Dartmouth and New Minas.


Brandon Jodrey's 2010 Ram 1500- 2" Lift Kit, 35" BFG A/T Tires and Moto Metal 951 Rims. Nice Truck!
A 2011 Ram 1500 Sport- Custom R/T Badging, Magnaflow Cat Back Exhaust, Katzkin Leather, Cold Air Intake, Custom Red Calipers and more! Congratulations to Jude Moore, the trucks new owner!



Our Service Advisor Mitch Veinot is the Proud New Owner of this 2012 Dodge Ram 1500!






Kirk Curries 2011 Ram 2500 Longhorn With a Lift and Nice Rim/Tire Combo!




Kings Refrigeration's 2010 Ram 3500!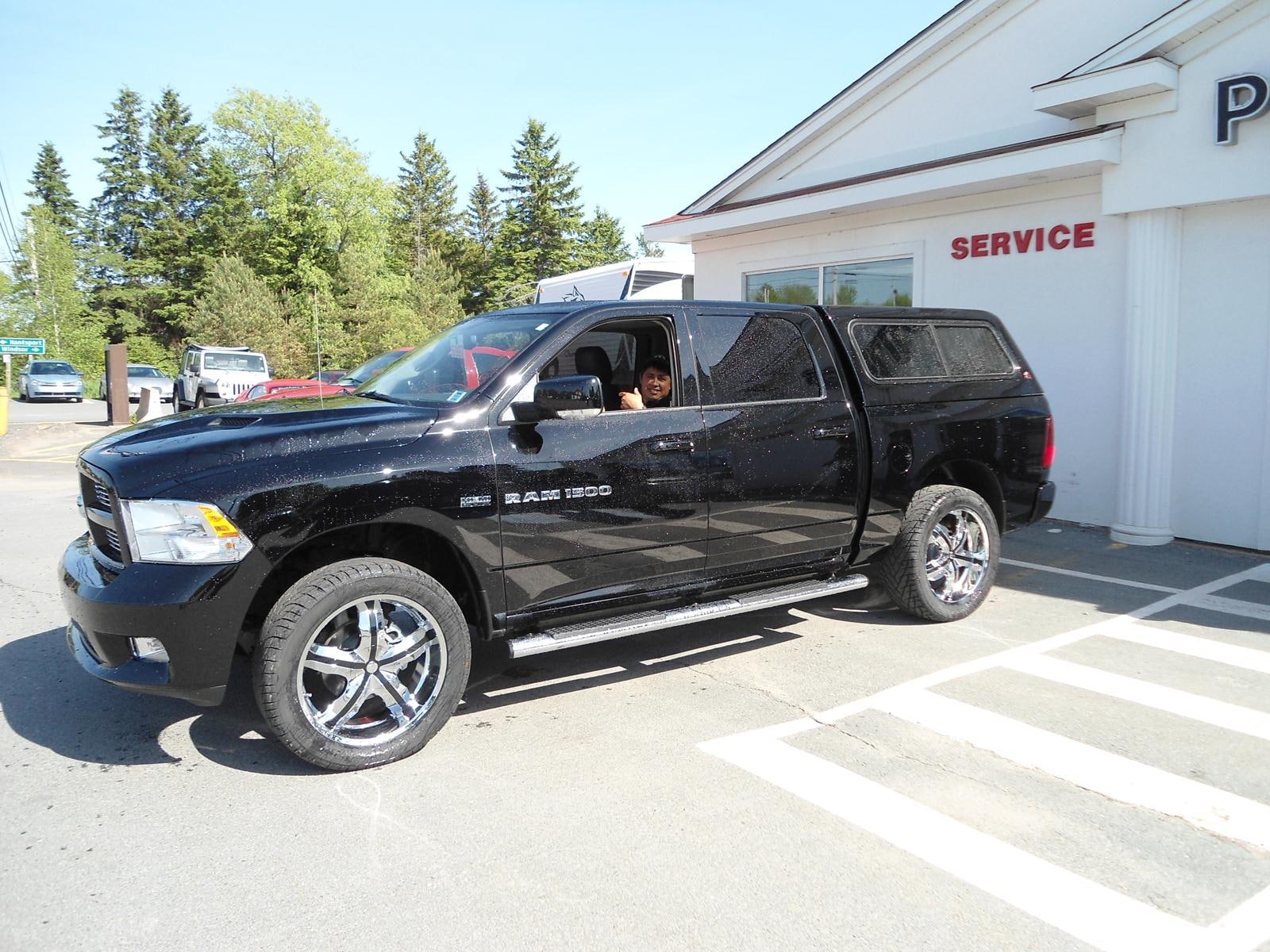 Eric Tanner's 2012 Ram 1500 Sport With 22's!


Ron Testroete's 2012 Ram 1500 Longhorn on 22's!




Daniel Davis' 2010 Ram 1500 With 20" Metal Mulisha Wheels!




Ken Babcock's 2012 Wrangler with a Leveling Kit and 8,000 lb Winch!






2012 Jeep Wrangler Grey Mountain Edition- Includes Winch, Wheel and Tire Package, Tube Doors, and a Levelling Kit! Best Of All It's Currently Available for Purchase in Pothier Motor's Showroom!



ATTENTION ALL FIRE DEPARTMENTS- Here is a Ram 5500 Up-fitted By Brooklyn Fire Department




2012 WRANGLER SAHARA WITH 2 1/2" ROUGH COUNTRY LIFT, 305/65/R17 PRO-COMP TIRES, AND PRO-COMP 7105 SERIES FLAT BLACK RIMS

Performance Parts
Pothier Motors has a team of skilled and knowledgeable professionals inside a division called Pothier Performance. This division specializes in the customization and accessorizing of new and pre-owned vehicles. They provide Parts such as lowering kits, lift kits, utility options, performance accessories, and they have access to a network of thousands of Aftermarket Parts MOPAR Parts suppliers. Pothier Motors makes it easy to ride in style by offering Financing options for installation Service. Contact our service centre to schedule an appointment.
Performance Parts Installation
Pothier Motors has a team of skilled and knowledgeable professionals in the Performance Parts centre who have been adequately trained to keep your new or pre-owned vehicle running safely, smoothly and efficiently. Photographs of a variety of different types of vehicles that Pothier Performance has customized are available online. There are two ways to receive an installation; you can schedule an appointment online or call and speak with a support specialist to assist you with installation. Download a vehicle maintenance schedule today.
Financing Options Available
Pothier Motors' finance experts are available and ready to help you. Whether you have established credit or you are rebuilding your credit. Pothier Motors enables you to obtain financial freedom and can help you get approved for the vehicle you deserve. Pothier Motors has a network of auto lenders nationwide that specialize in bad credit, bankruptcy, repossessions, or even no credit at all.
Contact Us Today
Contact us at Pothier Motors in Falmouth, Nova Scotia, For More Information. We have assisted consumers in getting them approved with affordable financing. Come down and meet our Staff. We are delighted to provide you with a test drive and help you secure your financing requirements. Contact our Finance Centre.