2022 Ram Trucks - Towing Capacity

2022 Ram Trucks Towing Capacity in Falmouth, NS
First-rate capability is the name of Ram's game, and we're here to fill you in on the towing capacity of every new Ram truck in our stable. Thanks in part to cutting-edge Ram towing tech and their formidable powertrains, our 2022 trucks can tackle any tow job with ease. Find out more in our towing guide below before visiting Pothier Motors in Falmouth, NS to see our Ram vehicles up close.
2022 Ram 1500 Towing Capacity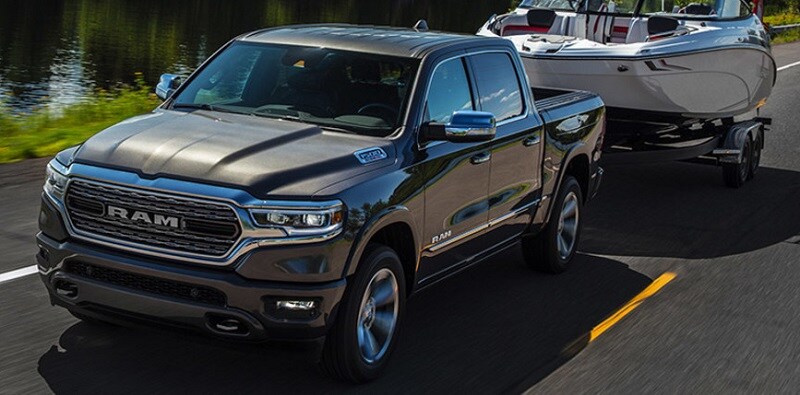 The Ram 1500 comes with a handful of powertrain options, each more robust than the next. While the base 3.6-litre V6 engine boasts an excellent towing capacity of up to 7,710 pounds, the 1500's available HEMI V8 motor fares even better with a maximum capacity of 12,750 pounds.
2022 Ram 1500 Classic Towing Capacity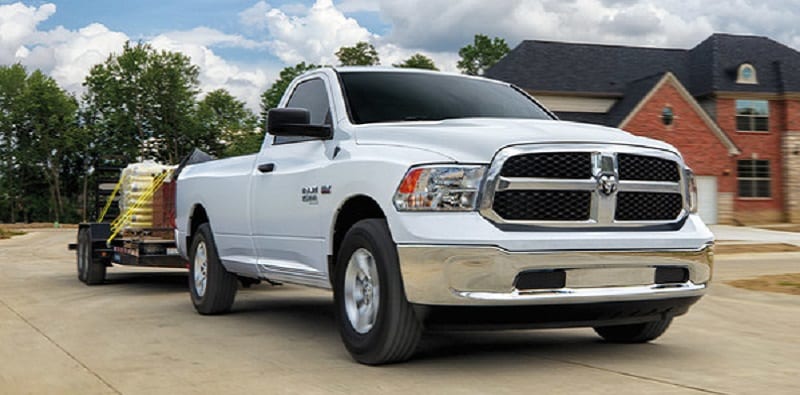 This year's Ram 1500 Classic is an excellent choice for those who crave a traditional pickup with modern hardware. Like every model in the Ram stable, the new 1500 Classic offers several stout engine options and makes easy work of tough jobs thanks to a solid maximum towing capacity of up to 10,660 pounds.
2022 Ram 2500 Towing Capacity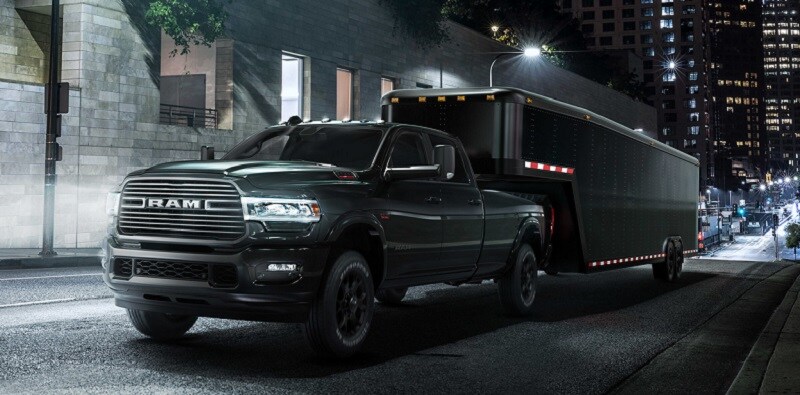 Ram's heavy-duty truck lineup begins with the 2500, and we're proud to report it's earned its reputation. When powered by its base 6.4-litre HEMI V8 engine with a best-in-class 410 gas horsepower, the 2022 Ram 2500 can take on up to 17,740 pounds, while its Turbo Diesel motor raises the bar even further with a whopping capacity of 20,000 pounds.
2022 Ram 3500 Towing Capacity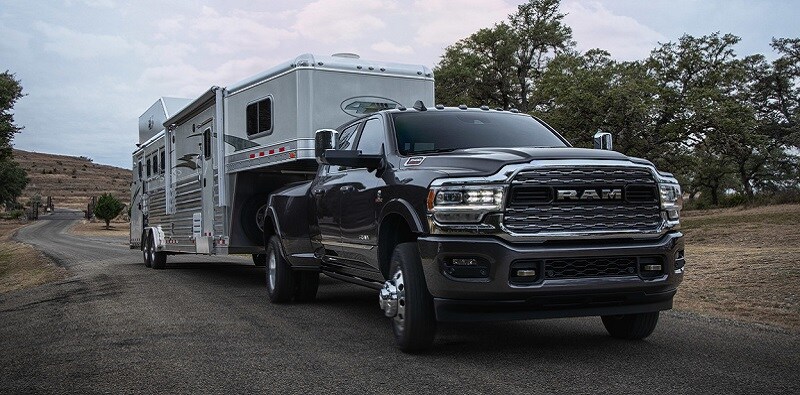 Whether you prefer a gas or diesel motor, the 2022 Ram 3500 can make the most demanding tow jobs look like child's play. This Ram truck's base HEMI V8 engine nets a formidable towing capacity of up to 18,210 pounds, while its 6.7-litre Turbo Diesel motor can tow twice as much at 37,090 pounds, thanks to its best-in-class 1,075 lb-ft of torque.
Contact Us
If you'd like to begin your new Ram purchase from home, Pothier Motors can help with an online finance application that will get you pre-approved for credit in short order. You can also obtain an appraisal for your trade-in through our online form before selling it to us as a way of saving more on your new Ram truck. Whatever your financial situation, Pothier Motors is your home for a simple and enjoyable purchase.
Make an Inquiry
Sales Hours
Monday

8:00am-8:00pm

Tuesday

8:00am-8:00pm

Wednesday

8:00am-8:00pm

Thursday

8:00am-8:00pm

Friday

8:00am-8:00pm

Saturday

8:00am-5:00pm

Sunday

Closed
Current RAM Inventory in Amherst, NS