2021 Ram 1500 in Falmouth, Nova Scotia
Pothier Motors 2021 RAM 1500 Review
Pothier Motors dealership is an authorized dealership of Dodge Ram located in Falmouth, Nova Scotia, Halifax, Chester, Dartmouth and Truro's surrounding areas. Pothier Motors has been in the automotive industry for more than a decade, and our record speaks for itself. If you are looking for a Ram dealership in Nova Scotia, don't hesitate to give us a call.
Our main objective is to provide our customers with the latest Dodge Ram models in the market. We have already helped many people in Canada realize their dreams of owning the best cars. Visit any of our dealership centres to see the different models we have in stock.
It doesn't matter whether you are looking for a vehicle for business purposes or leisure; we will help you make the right decisions. You can also contact our finance team to check the various finance options we have.
2021 Ram 1500 Review
2021 1500 Ram isn't your regular pickup truck; with high-end features and technology, this truck offers a luxury look with excellent fuel efficiency. In the past, pickups were rated based on ruggedness and not but not refinement.
2021 1500 Ram offers both luxury and high performance that can't match the leading pickup trucks. Some of its popular features include built-in cargo-bed bins, modern air suspension, a giant 30.5-centimetre touch screen, and a split-folding tailgate.
The latest Ram model has additional tech features that make it one of the best pickup tracks this year. Talk about the 6.2-litre V8 releasing a whopping 702 horsepower and 650 lb-ft torque. Where will you find that kind of power and functionality?
Gas and Diesel Engine
Having a car that can save you fuel is always a priority for many people. With a hybrid V-8 and V-6 engines together with the diesel option, the Ram 1500 has you covered in terms of efficient fuel consumption. If you are looking for a fuel-efficient vehicle, the EcoDiesel Ram 1500 is the best choice.
You can now drive for several kilometres and use very minimal fuel compared to the earlier Dodge Ram models. The idea of combining the two engines was to make the truck more efficient in terms of fuel consumption. The Diesel 1500 Ram is the vehicle for 2021.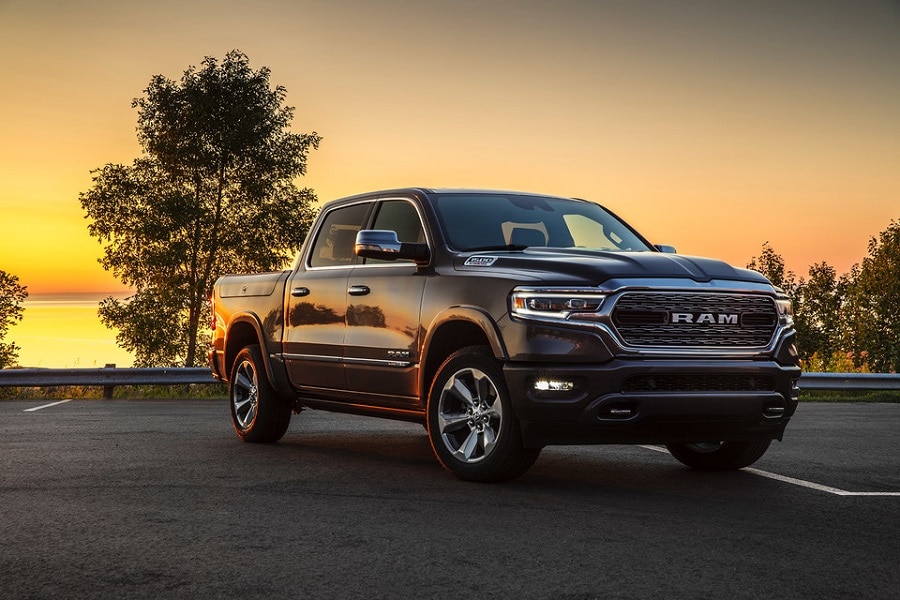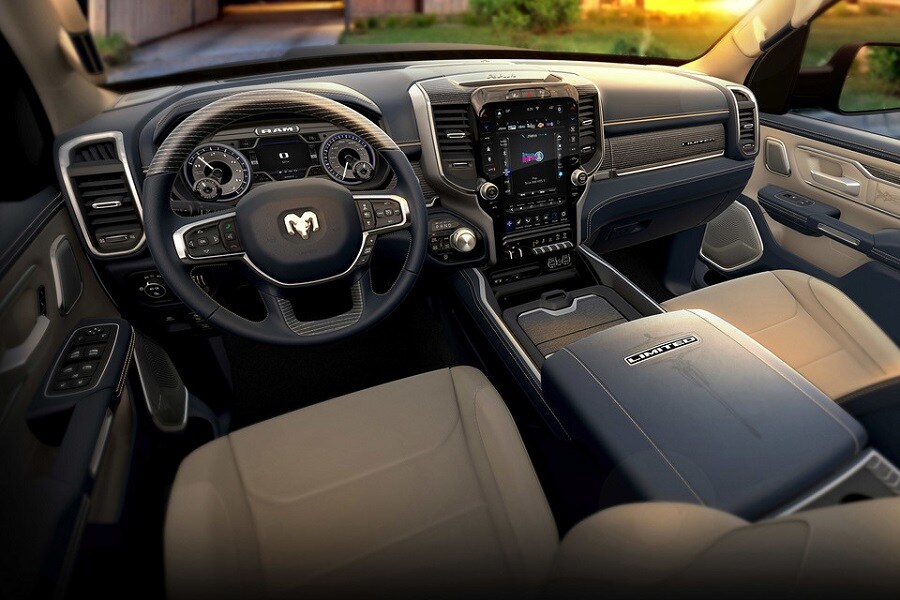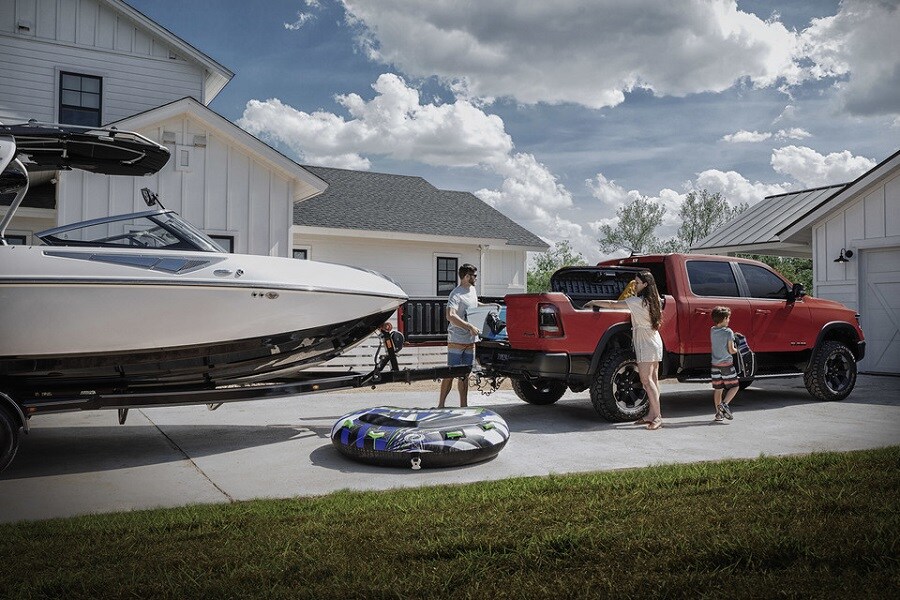 Why is Ram 1500 The Best Pickup Truck?
There are many reasons why the Ram 1500 is the top pickup truck of the year.
The Ram 1500 truck comes in a wide range of trims and powerful track. In combination with these, it's also a smooth ride across different terrains. The Ram 1500 has one of the largest infotainment touchscreens, with an above-average fuel efficiency rating. Bonuses include Bran door tailgate options and RAM box, which offers extra storage space.
The Ram 1500 Standard Safety Features
The 2021 Ram 1500 has a five-star crash-test rating. Proving that it is one of the best trucks as far as safety is concerned. The pickup has a wide range of driver-assistance technology, including lane-keeping assist and automated emergency braking.
Below are some of the vital safety feature of the 2021 Ram 1500:
• Blind-spot monitoring and rear-cross traffic alert
• Adaptive cruise control
• automatic high-beam headlights
• Side impact airbags
• Pretensioners
• Anti-lock brakes
• Stability control
• Security system - an ignition disable device that can prevent the engine from starting
Finance Options
At Pothier Motors, we offer different vehicle options from our extensive inventory. Whether you choose the leasing or financing option, our finance Centre will help you get the money you need to buy the vehicle. You have the option of selecting either a long-term or a short-term auto loan.
Contact Us Today!
All you have to do is provide us with the necessary financial documents. We work together with several lenders who will approve your application within the shortest time possible. Contact us today to look at our new 2021 Ram 1500 inventory or choose to Shop From Home.
Our staffs have many years of experience in the auto industry. They will take you through the various Ram models and help you to get the best financing option. Call our offices today and schedule a test drive!